NOUS 8 - The Play Issue
£

8.00 Sold Out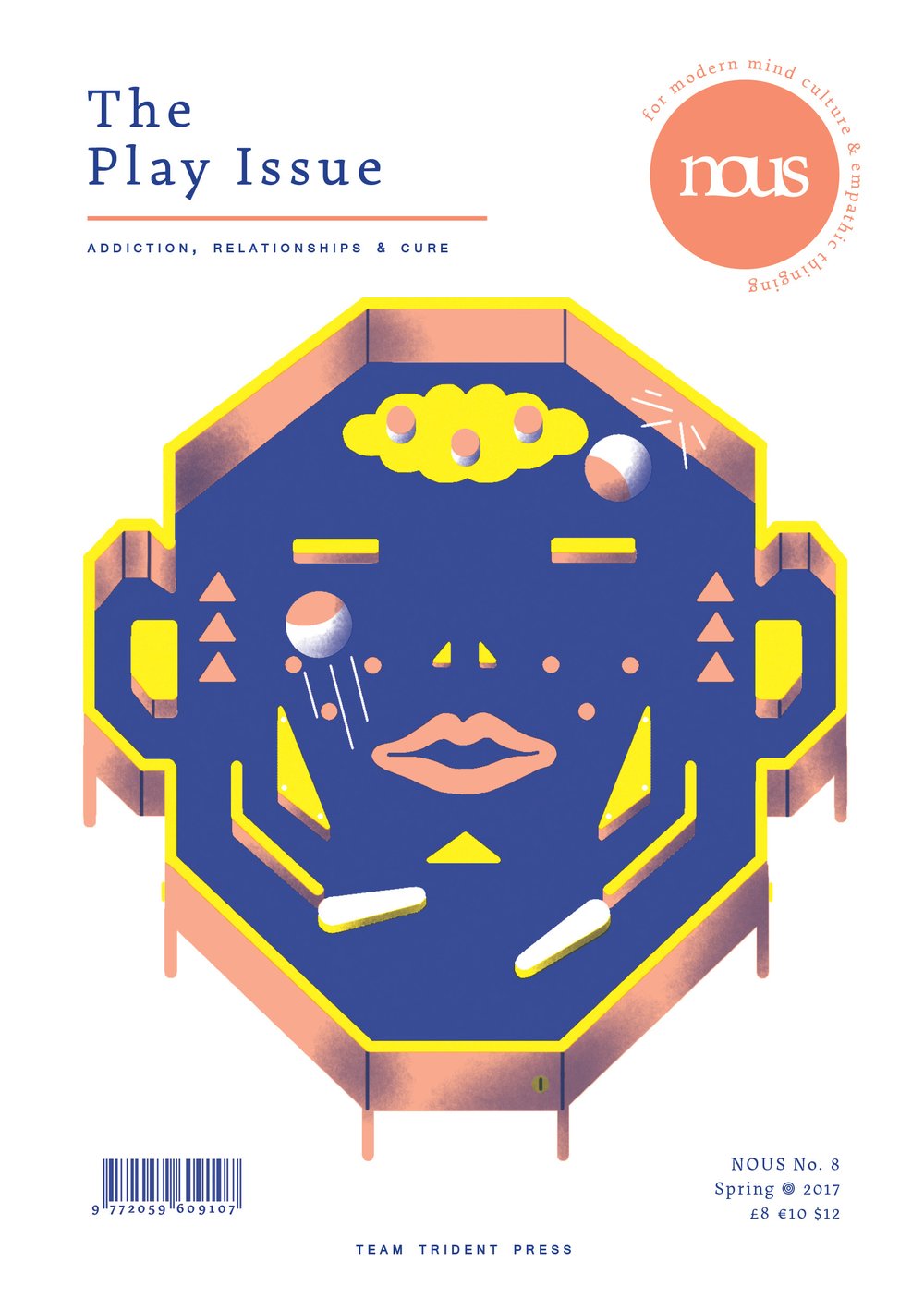 *UPDATE: due to delays with our suppliers the launch has been delayed until April 2017. Sorry to keep you waiting and thank you for your understanding. Your pre-orders help us a great deal with creation of our mag. Thanks to you all contributors have already received their honorary fees and we were able to purchase paper and supplies.*
Following up our Summer Edition of 2016 - The Work Issue, NOUS 8 will focus on the exploration of its flip side: "Play".
Our stories, poems, and essays will explore themes such as Addiction, Gambling, Virtual Reality and Computer Games, Therapy, Community Action and Social Change.
How can games distort our perception and make us loose touch with our identity and damage our relationships with others? How can play help us reconnect with life, reality and offer solutions for our problems when we're stuck? How can they cross borders, perception and cultural and societal differences?
Out in April 2017
*Please select GERMANY for shippings to Europe.*
Share